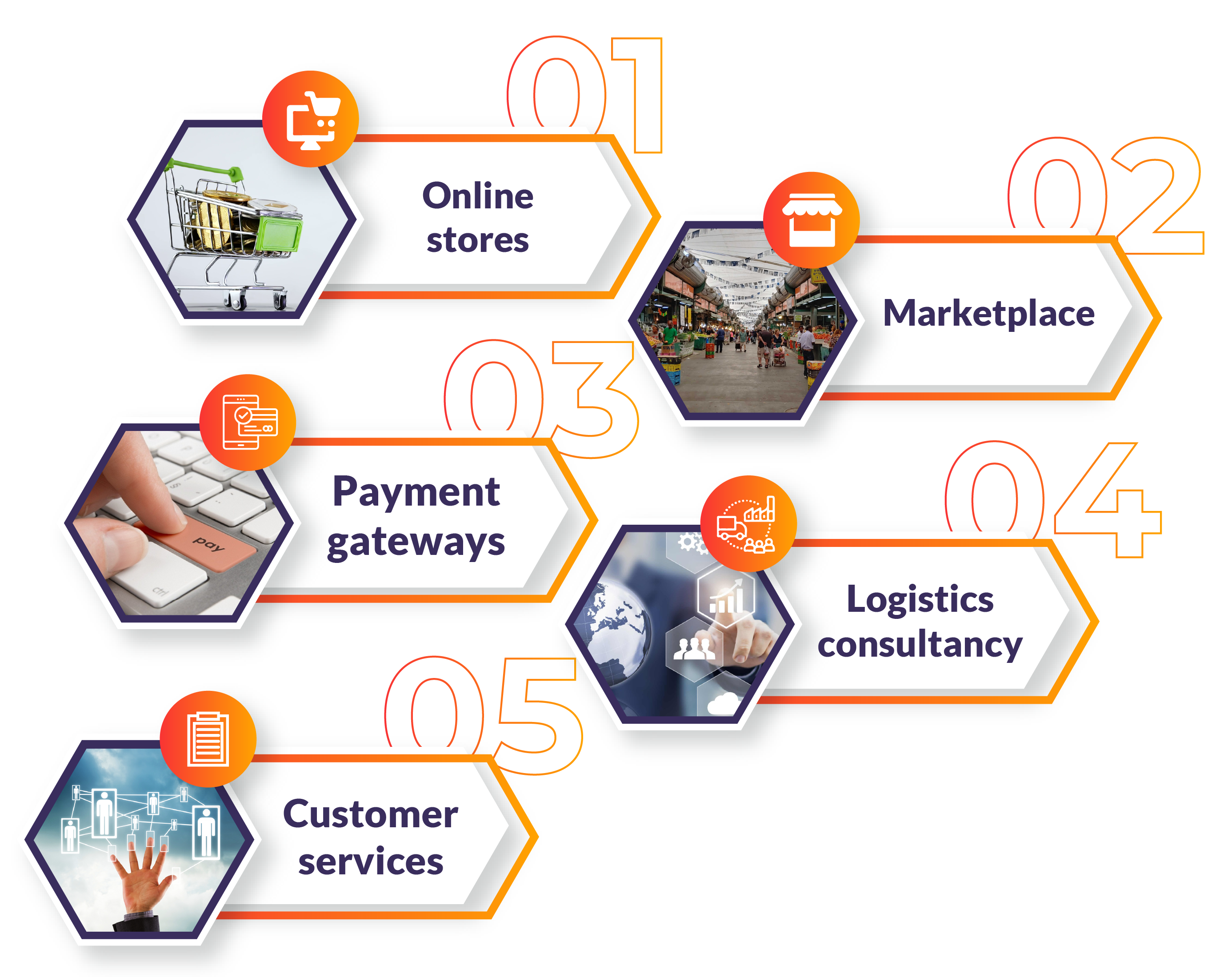 Businesses which want to leverage on technology and sell wide have to embrace e-commerce. This is a complete solution for business which wants to expand its market through selling online. With e-commerce business can sell on a larger platform, to customers all over the world and all around the clock. Other benefits that are gained through embracing e-commerce include cost-saving where a business enjoys lower operating costs since there is no rent, no staff to hire and very little in terms of operating costs. It also makes the automation of inventory management very easy. There is also a chance to collect a significant amount of consumer data which helps the business to target the right people, this, in essence, reduces the cost of customer acquisition and also enables the business to remain agile. With the lower operating cost, the ability to target ideal customer as well as reaching a wide market helps the business to increase their profitability. Businesses are also able to enjoy location independence, where they are not just tied in the market where they are located, with information technology, they can run their business and sell in places where they have not set foot. Businesses have an option of either building own online stores or use already existing marketplaces such as Amazon, eBay, Alibaba among others. More ..
1. Online stores
This where customers will visit and select the products that they want to buy. An online store should offer the customer an experience that they need to make an order and execute it. Online stores should provide the customers with details of the product on offer; it is out of comparing features with other products in the market that they will make a decision. As a business, you should have an online store that aims at
2. Marketplace
A marketplace is a platform where customers can get products from different users. The entity operating the platform does now own the inventory but allow businesses to showcase and present their product to a variety of customers. To sell in a platform, a vendor must have an account and comply with the rules that are given by the operator of the platform.
3. Payment gateways
With an eCommerce platform set, you will require to allow payments from the customers. This will require you to get the right payment gateway to make it easy for the customers to pay. Selecting the right gateway takes a short time; you can narrow the options and make the process shorter. You need to ensure that the payment gateway that is selected is user-friendly and also guarantees security. Customer data also need to be kept private for the platform to be acceptable.
4. Logistics consultancy
As a business which is operating an eCommerce platform, it is important to familiarize with logistics. Back end supply chain management is an important component for any business dealing with an online business. The fact that one does not have a brick and mortar store, it means they have to depend on third parties to store and ship products to their customers. This can present a great challenge, especially when not handled well. It is for this reason that you need a logistics consultancy, to help you understand how it works and select third parties who are reliable and will deliver the product on time. Logistics consultancy will ensure that planning, execution as well as control of movement and placement of product occurs within a given system designed to meet specific objectives. Logistics management involves locating and identifying suppliers and distributors, determining whether they are accessible and effective, forming a relationship as well as find a cost-effective solution for the business. You need to rationalize your delivery logistics with the shipping service integrations which facilitate automated scheduling and pricing of deliveries. With such measures, your customers will benefit from real-time tracking, making their shopping experience smooth.
5. Customer services
Customer service in eCommerce is very crucial. There is a need to ensure that all customers' concerns are addressed quickly and effectively. Customer service need not only be present but also have to provide quick and satisfactory responses. The service should center on maximizing customer satisfaction and making sure they have a smooth experience throughout the ordering and delivery processes.