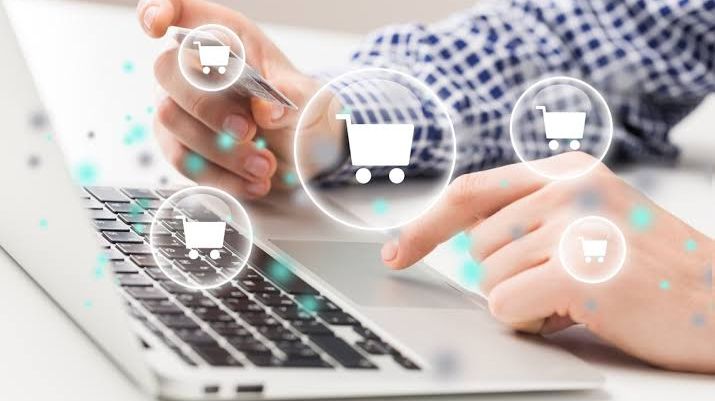 BEIN IN THE ONLINE MARKETS
Once the enterprise platform has been developed, it needs to live and start operations. Before that, there is a need to ensure that everything is just right. The system needs to undergo constant review and maintenance to ensure that it delivers the expected results. More ..

1. Being in the online Markets
We will help you venture into the online markets, where you can present your products to a wider market; where you can leverage on technology to ensure that customers can reach you regardless of their location or time of day or night. Customer will have an opportunity to view what you are offering, make an order and have it shipped at their location without having to move an inch. The decision to venture in the online market can be a daunting one, especially if you do not have an idea on how to approach. That is why we are here to guide you every step of the way, take you through the whole process. Give you insight on how you can successfully run it and increase the productivity and profitability of your enterprise.
One of the decisions that a business has to make it whether to build own platform or will ride on already established marketplaces. If you build own platform, you will be selling products in an eCommerce store, fully owned and controlled by your business. Here, you will be charged with all the responsibilities of operating and maintenance of the platform. At the same time, you will sell your products unrestricted, you will make your own decision and there is no revenue sharing with other enterprises. On the other hand, you may follow the other route, where you ride on already established platforms. This is where you sell your products in an online marketplace. This kind of platform is an e-commerce site where products are sold through a third party. The likes of Amazon, eBay, Etsy among others constitute the online marketplace. Here is a business, you will open an account with the platforms where you sell your product. With this kind of a strategy, you have a chance to showcase your products to a wider market without incurring building cost. However, this comes with some challenges; you will have to sell only those products which are allowed on the platform. If your business deals with a kind of products which are not allowed by a platform, you are locked out. At Noah Matrix, we will assess your business and products and then advise accordingly. With our insight, it will be easy to decide on what approach to follow. We will help you in your online presence endeavours, offer you the necessary assistance to ensure that you establish your platform and operate it in a way that is beneficial to your business.
2. Evaluate the market
Here the effectiveness of the market is measures and evaluation of potential enhancements is carried out. Evaluating the market involves several typical issues which need to be reviewed:
Current and predicted future levels of customer adoption
Competitor use and plans for new platforms
Revenue forecast for each channel based on sales-predictions or ad revenue
How the use of new platforms can change brand-perception
Cost of implementation of new platforms and repurposing content for these platforms
Overall cost-benefit
3. Register in the online market
You need to register in the online market; here you will build a business profile that buyers will be using to learn more about you and the products you are showcasing in your account. The registration process will involve coming up with a name and login details. When coming up with a name, you should use words or phrases that visitors can easily remember and identify with. You also need to use a name that well resonates with your business. A password is also required, this is what you will be using to log into your platform. You will need to constantly log in so that you can view the orders and also use effective methods to attract customers.
4. Monitor and report the status
You need to constantly monitor the activities in your online business, with this you will be able to tell whether you are performing as expected as well as measures that need to be taken to correct or improve the situation. We have the necessary tools to help you gauge your online market performance. We will help you correct the necessary data, analyze it and make insights.